Serving Arizona Since 1961
Your Vision, Our Expertise: Partner with D.L. Norton for Quality Commercial Construction
Your Vision, Our Expertise: Partner with D.L. Norton for Quality Commercial Construction
With decades of experience, we guarantee the highest quality of construction and reliable service. Get in touch with us today and let us help bring your project to life.
Expert Pre-Construction, Contracting and Design-Build Services for Your Project
D.L. Norton General Contracting, Inc. is a commercial construction company that is dedicated to creating long-term relationships based on integrity, commitment to customer service, and quality workmanship. We provide pre-construction, contracting, construction management, and design-build services to both the private and public sectors.
Your trusted partner for complex projects.
Our portfolio encompasses a wide range of diverse and difficult projects, both building and engineering, and is concentrated in the following areas:
General Commercial/Public Works
Quality at every size
Our work ranges from new construction to complicated renovations with firm fixed price contracts of a few thousand dollars to contracts worth 15 million.
D.L. Norton has held a Job Order Contract with the City of Phoenix for Citywide General Construction Services. In addition, the firm has held Job Order Contracts with the City of Phoenix Aviation Department and Maricopa County Parks and Recreation. These opportunities have provided us with extensive experience with the Job Order Contracting process.
D.L. Norton has embraced a policy that allows the company principals to be actively involved in all facets of project management and committed to the concept of creating a project partnership with clients, consultants, and subcontractors. Our record reflects this philosophy and is especially evident in the areas of partnering, quality control, and safety. D.L. Norton General Contracting, Inc. has a current EMR rating of 0.92.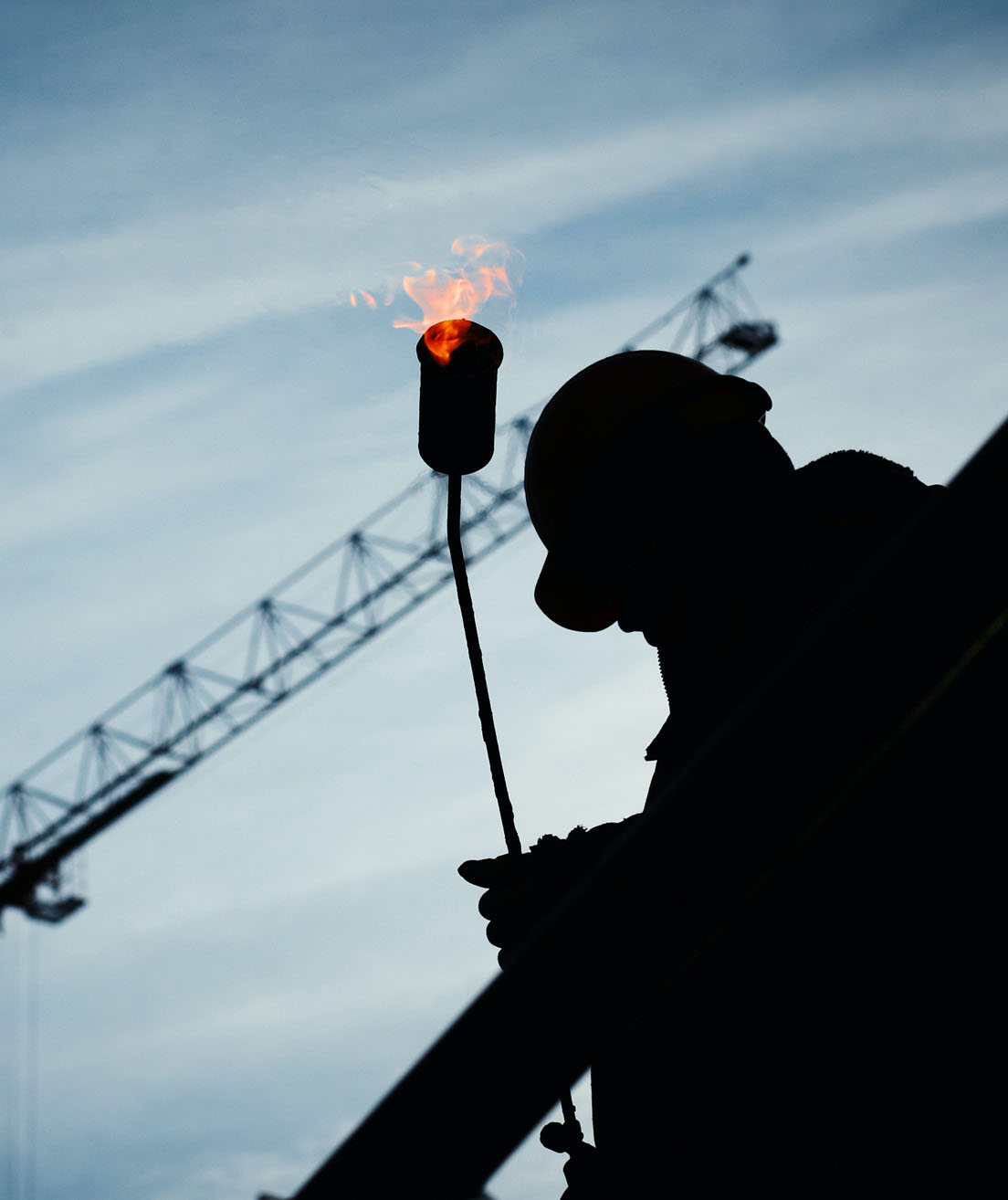 Partnering
A cooperative partnership between the contractor, subcontractors, designers, and the owner is the key to every successful project.
Quality Control
Superior quality control is the basis of our reputation as a contractor.
Project Scheduling
After understanding the client's project goals, a project schedule is prepared for review, comments and approval.
Dispute Resolution
Any issues are acknowledged and resolved as early and quickly as possible.
Scope Changes
Changes are to be expected and if handled properly, can be completed without any time impact.
Construction Safety
The protection of people, property, and the environment is a core value of our business philosophy.
Sanitary Sewer Replacement
Phoenix City Hall
Project objective: Strategically replace the deteriorated plumbing waste and vent piping in the existing fully functional 20-story office building.
Elevator Modernization
Phoenix Convention Center
Project objective: Modernization of nine existing elevators at the Phoenix Convention Center East Garage.
Dorm Room Renovations
Fire Station 31
Project objective: Tenant improvement of an existing single-story Fire Station.
Mechanical & Electrical Systems
Phoenix Fire HQ
Project objective: Replace the existing mechanical and electrical systems with updated equipment.